Superior Auto Repairs
&
Beautiful Auto Body Work
 

Great Work at a Fair Price!
 

Superior Auto Repairs
&
Beautiful Auto Body Work
 

Great Work at a Fair Price!
 
Coupon Book!
You like deals! We like deals! Check out our new ad in the next issue of the buy-rite coupon book! 
We are taking the Covid-19 pandemic seriously and are taking major safety precautions to keep our customers and our employees safe.

We sanitize your vehicle by wiping down the door handles and interior when entering and again when exiting.
We wear masks and exercise social distancing in compliance with CDC Guidelines.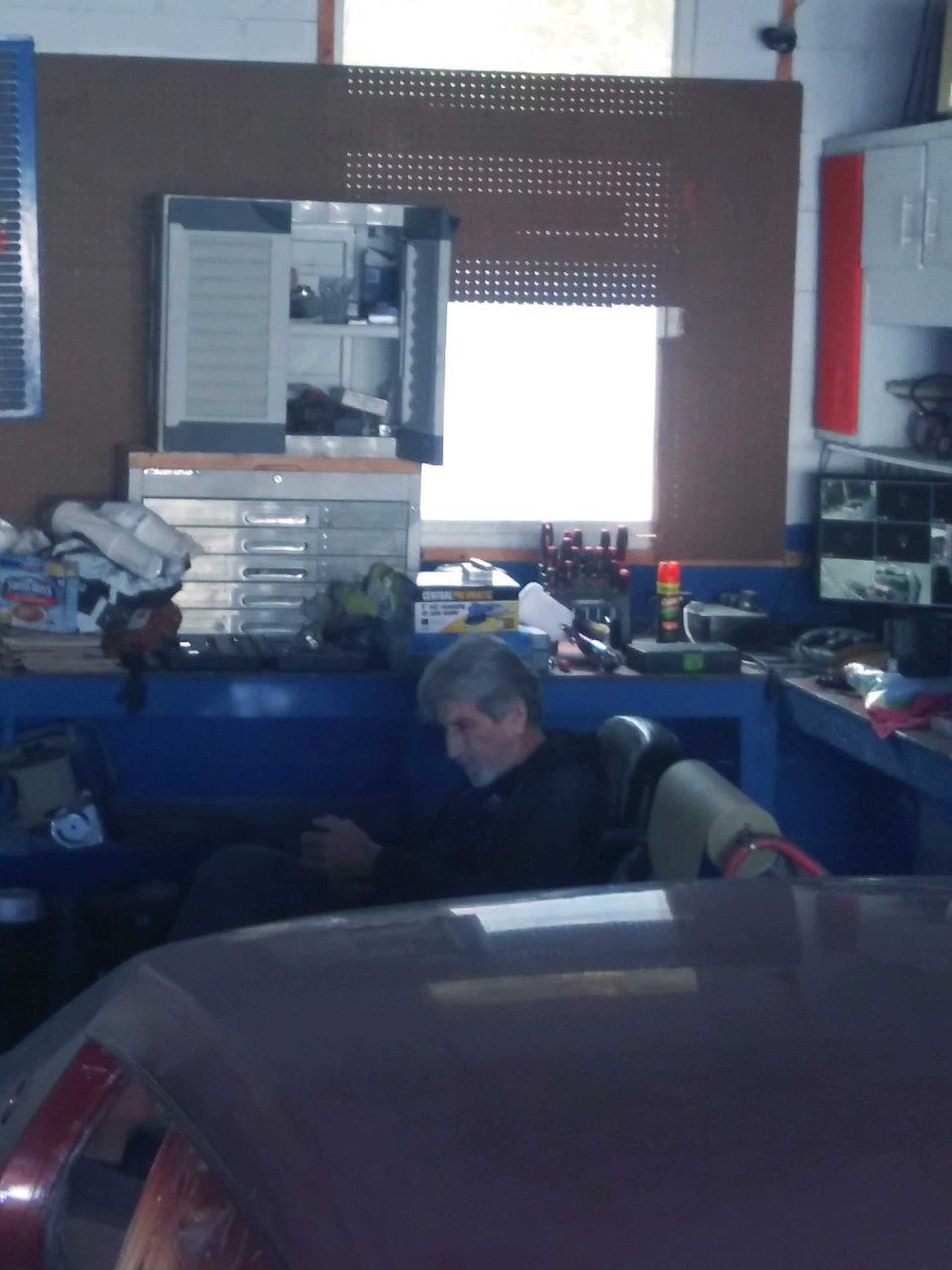 We here at Jerry's Auto are sad to say that we lost a great friend, painter, and bodywork guy last night at age 73 years old. Jimmy the Cali paint guy you will be dearly missed. 

Welcome to Jerry's Auto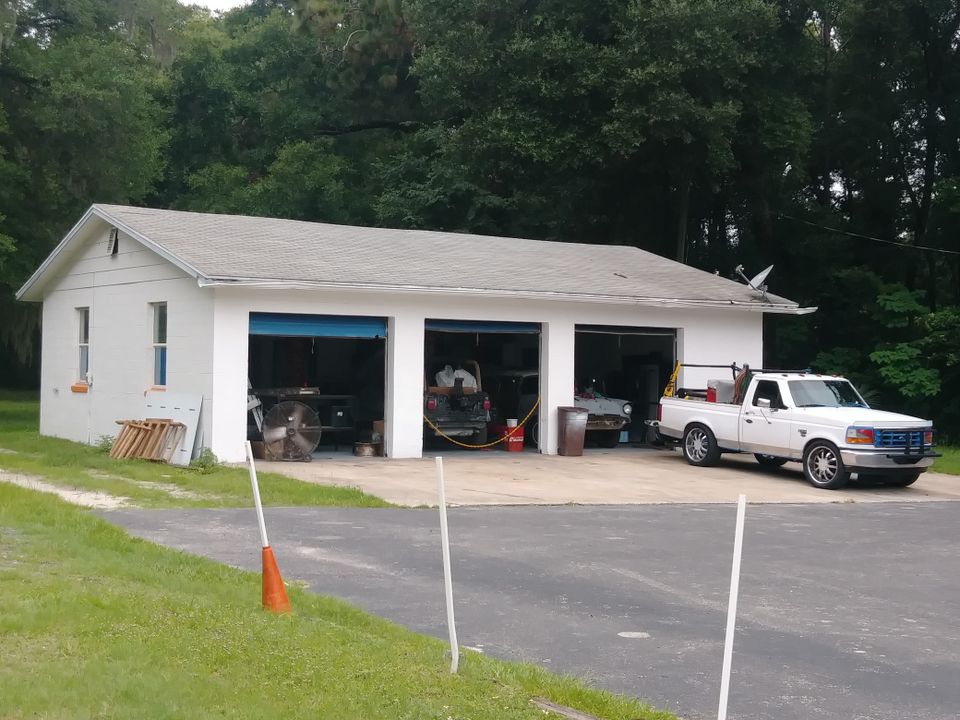 Jerry's Auto provides trusted, exceptional car painting and auto body shop repairs in Ocala, Florida with a combined experience of over 60 years.

We are fully licensed and insured and treat your car like it was ours. You can be assured that our auto repairs will be priced competitively. We take pride in doing the job right the first time which keeps you happy and brings us the referrals we love.

We strive to be the honest, reliable auto repair shop and auto body shop you've been searching for. Stop by for your free estimate on your automobile repairs and auto body work. We look forward to meeting you.
 

When It Comes to Things Automotive,
Come To Jerry's Auto
Auto Repairs, Body Shop, Auto Painting
 

"Great shop. Jerry, Jimmy, and Jay are great guys. Excellent work and great prices.."
- William S.

"Great guys, and honest dealing!!!"
- Tony V.
"They actually care and dont try to make you buy stuff that I didnt need!"
- Stephanie C.
 

Jerry and Jay were recommended by a neighbor. They went above and beyond helping me in a serious situation and very short notice.

These gentleman were very polite, professional, and cut me a break on costs.
I will certainly recommend them and do my service with them again."
- Rae B.
"We have had 3 cars serviced by Jerry & Rick, some things minor, other things big as in needing a new engine. I can't say enough great things about his service. He is honest and someone I trust to work on our vehicles. Highly recommend him!"
- Chantelle P.
"My 2015 Genesis was in an accident and I took it to Jerry and Rick Auto Exchange for repairs and the quality of the repairs impressed me so much I had to write a review as I could not believe that the finished product was so astounding. It looked as good it did on the day I drove it off the showroom floor. In my opinion, if you have any body repairs to be done to your car, this is the place to go. They give you a day when the repairs will be completed and it is done. Plus, as I said before, the workmanship and quality far exceeded my expectations and I left being a very happy customer. So, in my opinion, if you need repairs, give Jerry & Rick a try. I feel you will be a happy customer, too."
- Paul R.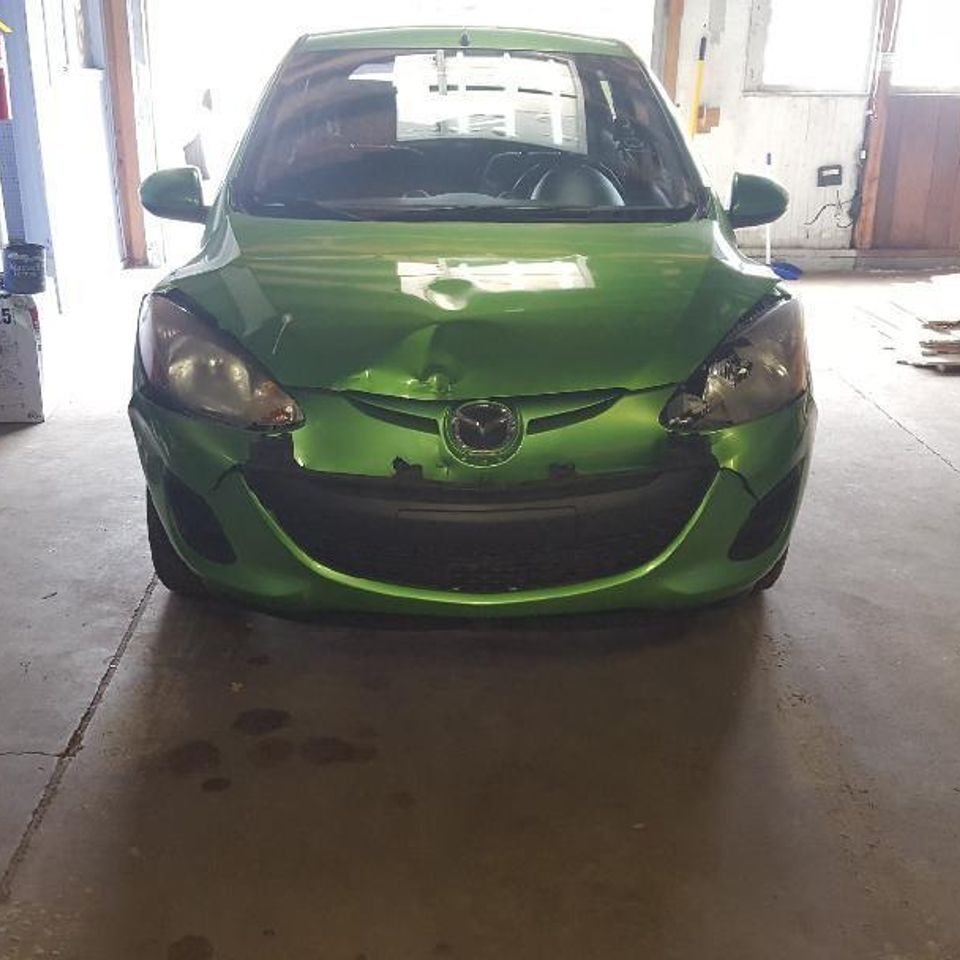 Before
Customer's vehicle before we performed our work.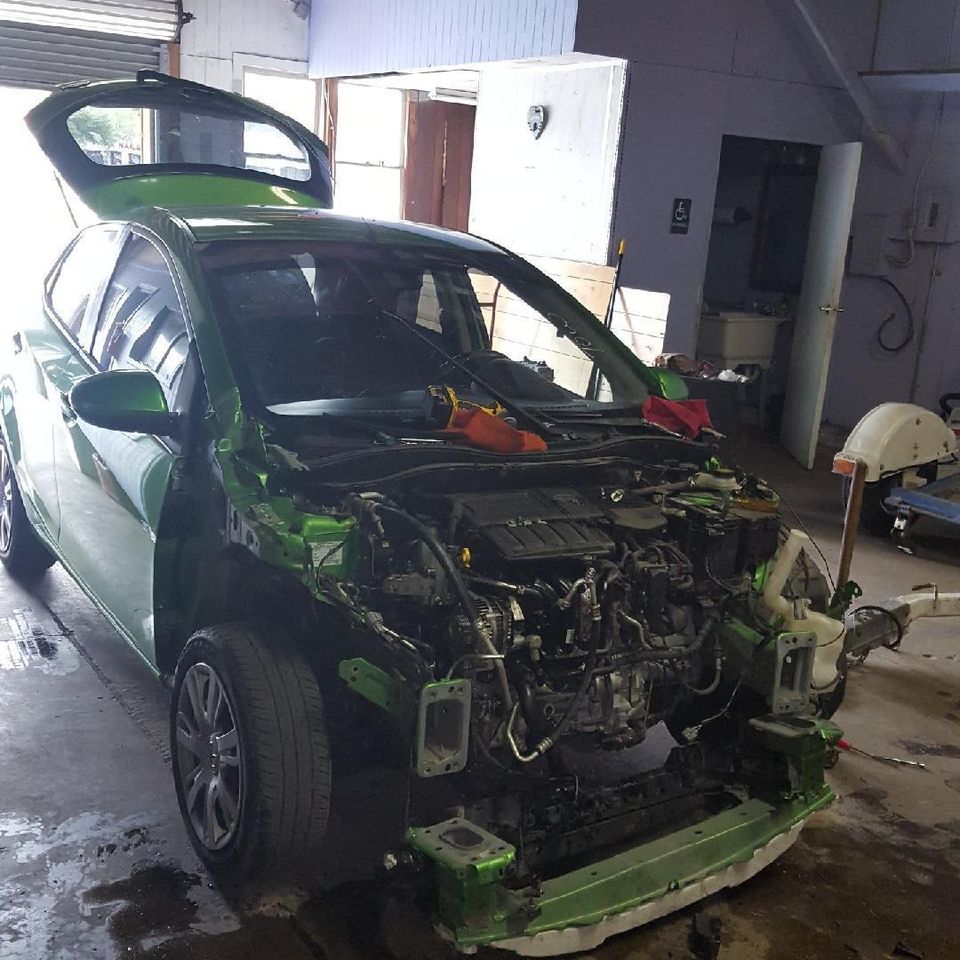 Interim
Customer's car after disassembly.